Real Estate PLR Mini Pack
Real Estate PLR Mini Pack
10 Real Estate PLR Articles + 10 Home Buying PLR Articles + 2 Real Estate eBooks With Resell Rights
If you are in the real estate niche, you have come to the right place! We have put together this Real Estate PLR Articles + eBooks Mini Pack for your immediate download and put them into good use. You can use the Real Estate PLR Articles in this package to create autoresponder series, newsletter content, eCourse, blog post, viral reports, presentation slides or any info products you may think of.
As for the Real Estate eBooks with Master Resale Rights, you can use them as a freebie to entice your audience to sign up to grow your subscribers base, or simply resell them and keeps the 100% profits.
Here is what included in the Real Estate PLR Mini Pack:
10 Real Estate PLR Articles
How Does the Inspection Phase Work?
How Long Does the Realtor Listing Agreement Last, and Are the Commissions Negotiable?
What Are Closing Expenses and Am I Responsible for Paying Them?
What Are Seller Concessions?
What Is a Sale Contingency?
What Should I Disclose to Potential Buyers?
What Should I Do to Prepare My Home for Showings?
When Is the Best Time to Sell My Home?
Why Am I Being Asked to Make Repairs?
Why Is the Assessed Value Different Than What the Realtor Says My Home Is Worth?
10 Home Buying PLR Articles
Are Foreclosure Properties Worth Buying?
Are Rent-to-Own Home Offers Legitimate?
Can I Have a Home Inspected Prior to Placing an Offer?
How Soon Can I Move In?
The First Steps in the Home-Buying Process
What Does a Realtor Do Besides Show Me Homes?
What Expenses Will I Have When Buying a Home?
What Happens After My Offer Is Accepted?
What Is a Short Sale?
What Is an Earnest Money Deposit?
Click Here To See The Real Estate PLR Article Sample Work.
2 Real Estate eBooks With Resell Rights
eBook #1 The Property Push Up
Get All The Support And Guidance You Need To Be A Success At Getting The Most From Your Property!
There are several factors that contribute to driving the real estate market and most of these are out of the control of the individual homeowner.
However in the quest to make the right decisions when investing in property, one should be aware of the following connective issues. Get all the info you need here.
Below is the information that you are about to learn:
The Push Up Factor
Home Improvement & Makeover
Garden Renovation & Landscaping
Expand Your Property
Perfect Timing To Sell Your Property
How Deed Restriction Can Increase Property Prices
And so much more…
eBook #2 Reliable Real Estate Broker
Learn How To Find Reliable Real Estate Broker!
Marketing a piece of property can be done by anyone, but doing it well and successfully will mean having the help of a realtor. These people are specifically trained to handle property issues and thus have all the tools that can help.
Learn more information inside this report:
Chapter 1: How A Realtor Can Help You.
Chapter 2: What Services Is Your Realtor Offering
Chapter 3: Which Realtor Is Right For You
Chapter 4: Choosing A Trusted Realtor
Chapter 5: Lookout For Scam Realtors
Chapter 6: How To Protect Yourself From Sneaky Realtors
---
Grab this Real Estate PLR Mini Pack for ONLY #11.90!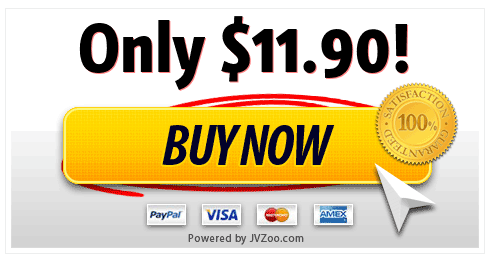 Click Here To See The Product Term of Use